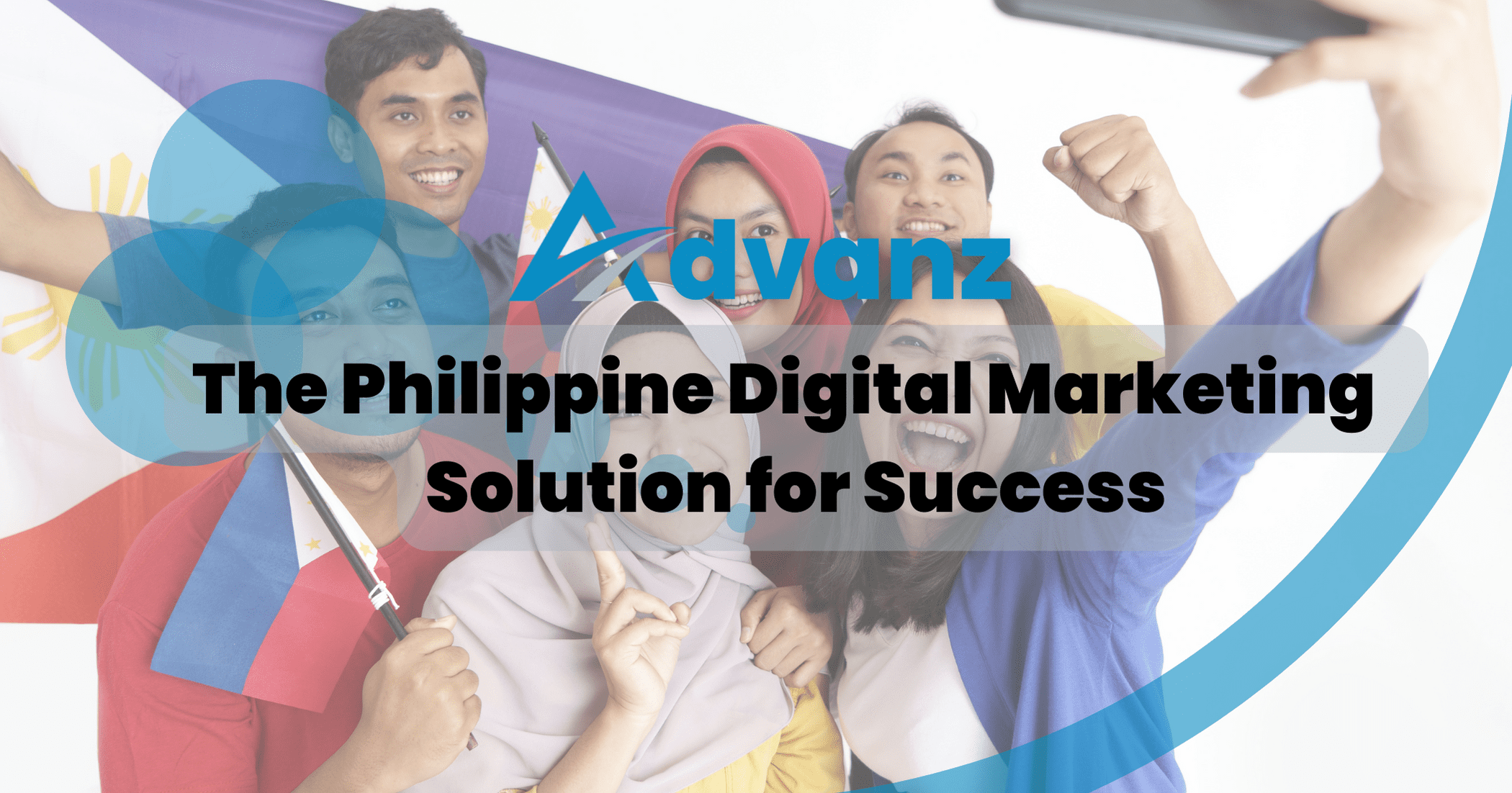 The Philippine Digital Marketing is a Great Business Solution for Success
February 16, 2023
0 Comments
The Philippine digital marketing trends are constantly changing as consumer behavior and technology evolve.
Are you a small or large business looking for an effective way to increase brand awareness and advertise your products? Philippine Digital Marketing offers proven solutions that can help you achieve your goals. In this article, we will discuss how Philippine Digital Marketing can help you maximize your online presence, create engaging content, and optimize your campaigns for success. With the help of Philippine Digital Marketing, you can make your business stand out from the competition and reach a wider audience.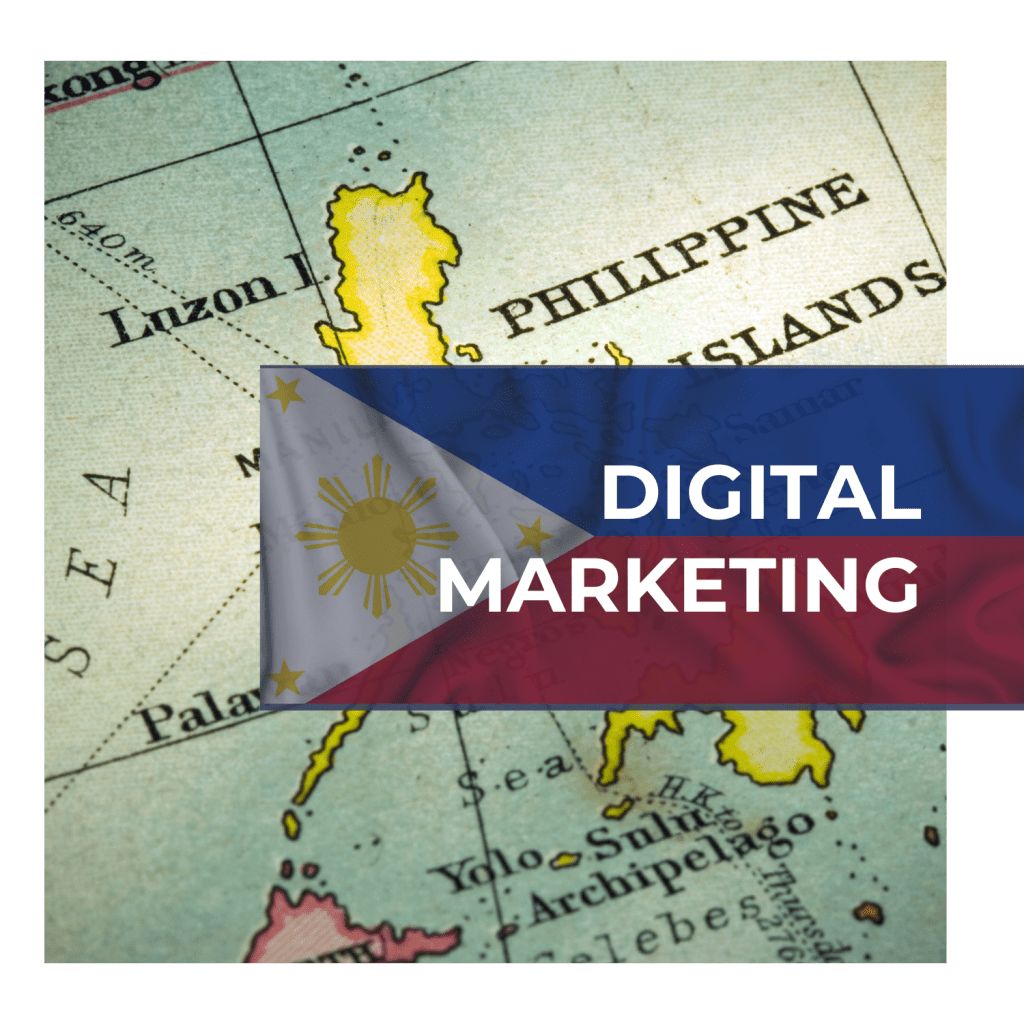 The Philippines is a hub of digital marketing activity, with a wide range of platforms, benefits, history, techniques, and trends to explore. With a population of over 100 million, the potential for growth in digital marketing is immense.
The Philippine Digital Marketing
Platforms such as search engine optimization (SEO), content marketing, and social media marketing are all commonly used to drive traffic and engagement in the Philippines. SEO is used to optimize websites to rank higher in search engine results pages, content marketing focuses on producing high-quality content that is engaging and valuable to readers, and social media marketing seeks to build relationships and engage with customers on platforms like Facebook, Twitter, and Instagram.
Benefits of the Philippine Digital Marketing
The benefits of digital marketing in the Philippines are numerous. Not only can it increase brand visibility, but it can also help businesses reach a larger target audience and generate more leads and sales. Additionally, digital marketing can help businesses stay competitive in today's ever-evolving digital landscape.
The history of digital marketing in the Philippines dates back to the mid-2000s when the internet first began to gain traction in the country. Since then, the industry has grown exponentially, with the use of digital marketing becoming more commonplace in the Philippines.
Philippine digital marketing techniques have evolved over the years, with more advanced and sophisticated strategies emerging. For example, the use of artificial intelligence and machine learning to improve customer experience and personalize marketing messages has become increasingly popular. Additionally, video marketing and influencer marketing are often used to engage customers and capture their attention.
The Philippine Digital Marketing History
Digital marketing in the Philippines has been changing rapidly since its introduction in the early 2000s. It has moved from basic search engine optimization and online advertising to include a wide variety of digital media channels. Social networking sites like Facebook, Twitter, Instagram, and LinkedIn are some of the most commonly used tools for digital marketing campaigns in the country. Other popular platforms include mobile applications such as Messenger and WhatsApp, content-sharing websites like YouTube and Vimeo, blog networks such as WordPress and Blogger, and influencer outreach programs on social media channels like TikTok, etc.
All of these platforms allow businesses to communicate with their customers and potential customers more efficiently, promote their products or services in a wider range of audiences, track customer interactions and conversions accurately, as well as measure campaign performance. Furthermore, Philippine digital marketing is revolutionizing the way brands reach out and interact with their target audience – providing personalized content delivered responsibly through multiple communication channels. This level of engagement helps businesses build trust and loyalty among consumers.
Philippine Social Media Statistics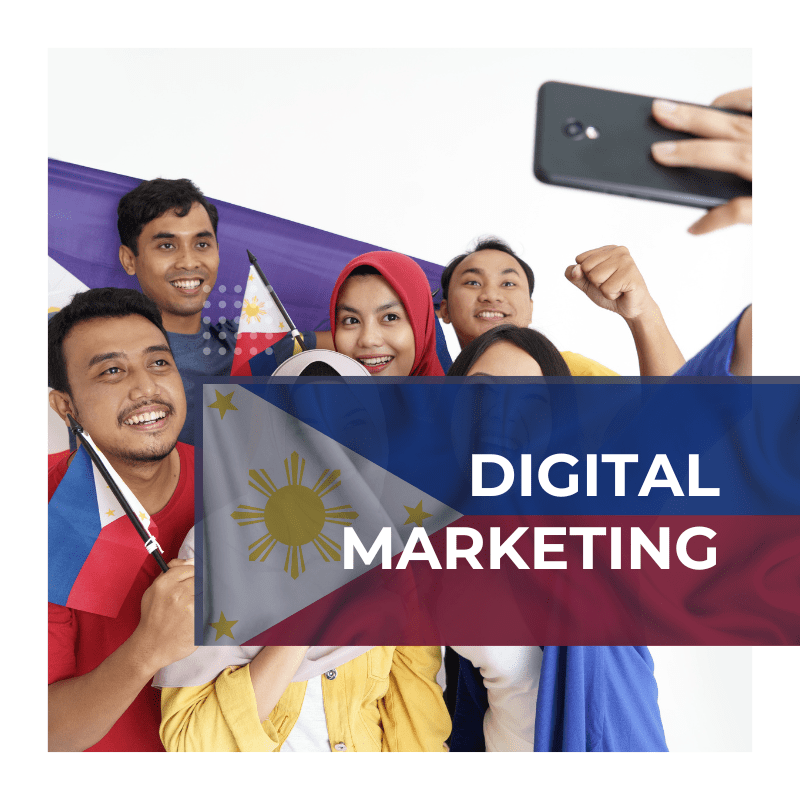 The Philippines has the highest number of active social media users in any country across the world. The number of Philippine residents actively accessing their Facebook accounts is around 67 million, making up 93% of its population.
Moreover, a staggering 62 million Filipinos use YouTube every month and that number is expected to grow even more with time. Additionally, another popular app; Instagram has over 48 million active Filipino users who are quite engaged on the platform.
Twitter, the micro-blogging website is not that widely used in the country with only 14 million users. Yet, it remains a popular brand among many Filipinos who are avid content creators and influencers. WhatsApp has become increasingly popular too as around 24 million people actively share their stories on this app platform.
Furthermore, there are also other platforms such as Google+, Reddit, Pinterest, and Tumblr that have been used by the Filipino population. However, they do not come close to being as popular or engaged in comparison with the others mentioned before.
These platforms have enabled many Filipino businesses and organizations to promote their services and products easily while bridging the gap between them and consumers. This has led to greater levels of effectiveness in marketing strategies, as well as higher engagement amongst people from all walks of life. Social media has also provided more opportunities for Filipinos to earn a living through online enterprises such as influencer marketing, creating digital content, or selling goods over different platforms.
Moreover, social media has been a platform for discourse and debate amongst many citizens of the Philippines. It has provided an avenue through which people can connect with each other easily, allowing them to share their thoughts on topics ranging from politics to culture. As such, online interactions provide greater insight into the preferences and sentiments of Filipinos towards certain social issues.
Top Influencers in Social Media in the Philippines
The Philippines has one of the largest populations of social media users in the world, and many people have taken to it to create influential digital brands. There are several established influencers who dominate the scene when it comes to promoting products or services through these channels. Some prominent names include celebrities such as Heart Evangelista, Luis Manzano, and Maine Mendoza; bloggers like Camille Co and Laureen Uy; plus entrepreneurs like Stanley Chi and Tim Yap. Each of them has hundreds of thousands – if not millions – of followers on platforms like Instagram, Facebook, YouTube, Snapchat, etc., which makes them excellent partners for any effective influencer marketing campaign.
Here is the list of top influencers in the Philippines' Digital Marketing for Business
2. Luis Manzano
4. Camille Co
5. Laureen Uy
6. Stanley Chi
7. Tim Yap
These influencers have built a strong brand following, as each of them has millions of followers on their respective profiles. They are able to leverage their reach in terms of creating relevant content for sponsors and audience engagement. Additionally, these influencers are also successful entrepreneurs whose influence goes beyond the Philippines – they're popular among international audiences as well!
Cost per influencer to advertise a service or product
The exact cost of running an influencer marketing campaign varies from person to person and depends on a variety of factors such as the size of their audience, engagement rate, relevancy to the brand's target market, and more. Generally, rates range from a few hundred pesos up to tens or even hundreds of thousands for larger campaigns with well-known stars. In addition, promotional fees may also need to be factored in depending on the scope of work they are requested to do (e.g video production)
List of companies that have worked with Influencers
Many well-known brands have tapped the services of both Filipino and international influencers to promote their products and services. These include companies such as
The use of influencers has greatly advanced over the past few years due to its effectiveness in reaching target markets within a shorter amount of time compared to other traditional methods.
Collaboration with Influencers
One of the best ways to contact influencers is through online social platforms such as Twitter, Instagram, and Facebook. Here, you can create personalized messages and start interacting with potential influencers by leaving comments on their posts or sending them direct messages. You may also be able to approach influential people directly via email if they have published an email address in their profile or website. When you reach out to someone, make sure you are clear about what type of collaboration or partnership capabilities you are offering and believe would fit well with your campaign message and desired results.